The Line
The Line, a unique mixed-use development in Charlotte's South End, needed a website. But not just any website–they needed a site that is playful, simple and that can evolve as the building evolves. Not only do we know how to do playful, but we know South End.
We helped The Line create a web presence that connects them to the people of South End while setting them apart from all the other yawn-worthy buildings in Charlotte. Our fully custom theme lets them showcase their vibrant, community-driven design all while giving them the ability to maintain and control the site in-house. And yes, the magic carpet is a real mural on the Rail Trail and it's perfect for dog photoshoots.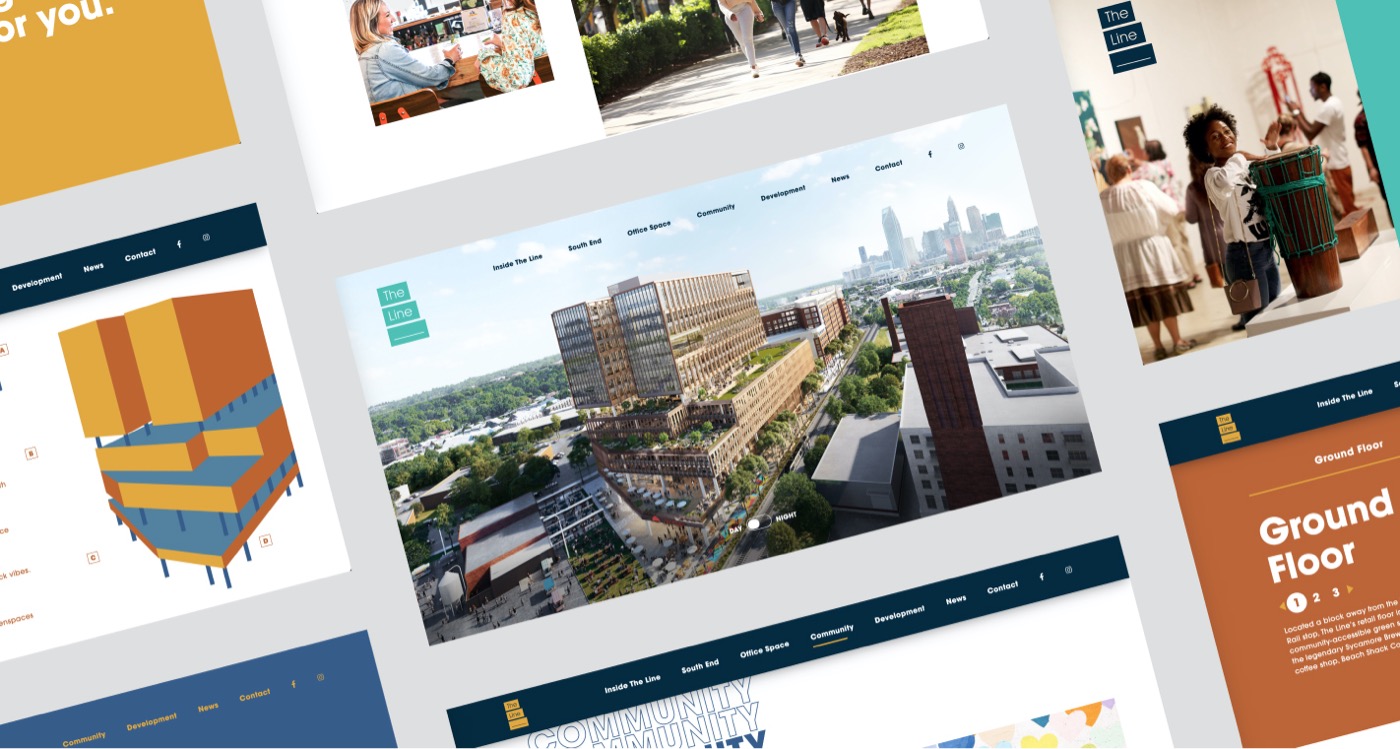 We incorporated The Line's playful brand personality throughout the site with interactive features such as a homepage day/night toggle (we prefer night), a custom South End hover map and construction time-lapse.